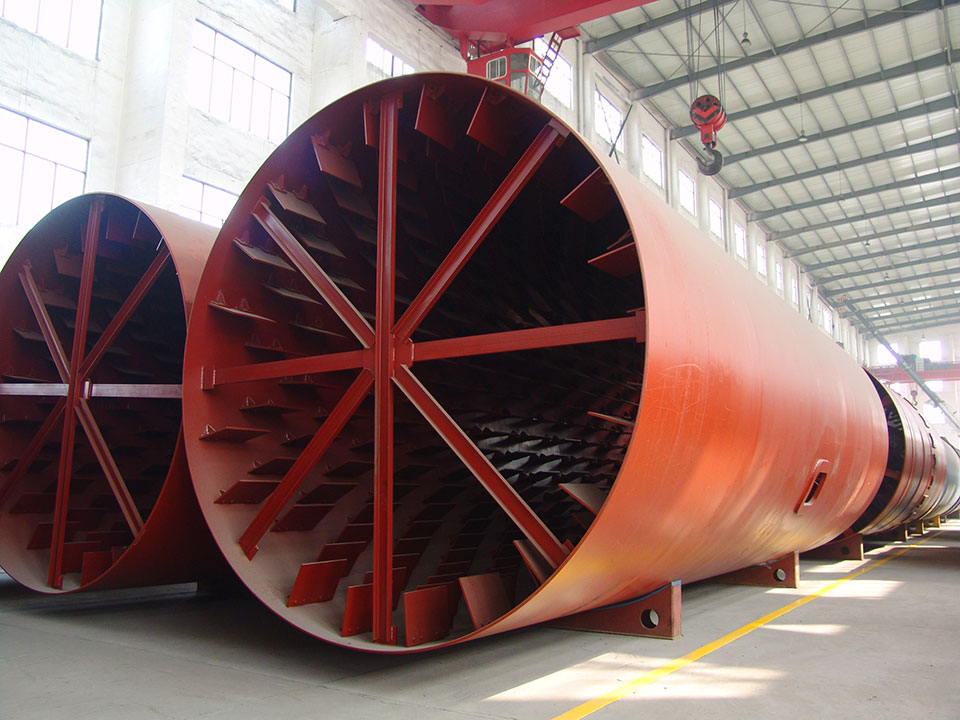 Description of Monocular Cooler:
This monocular cooler is an important device in the rotary kiln system. Clinker, whose temperature is 1000 to 1200℃, driven by the rotating cylinder, can take full heat exchange with air so that their temperature can be cooled down to less than 200℃ and meantime, the quality and grindability of the clinker are highly improved. After cooling the clinker, the air reenters into the rotary kiln to act as the secondary circulating air, thus improving the heat efficiency of the kiln.
Our monocular cooler has features of compact and rational structure, high heat efficiency, low maintenance costs, high operation efficiency, low equipment investment, and so on.
=====================================================================================================================
As world-known and high-quality cement machinery general contractor, Jiangsu Pengfei Group Co., Ltd can provide you with various machines, such as cement production line, cement grinding plant, active lime production line, industrial kiln and furnace, grinding equipment, crushing equipment, environmental protection equipment, drying equipment, cooling equipment, compound fertilizer equipment, Conveying Lifting Packing Equipment, Most of our products have passed the certification of ISO9000 and CE, and they have been quite popular among customers from as many as 60 countries and districts such as Germany, Russia, Brazil, Egypt, Japan, South Korea, Bengal, Pakistan, Turkey, Vietnam, South Africa, Columbia, Bolivia, etc. If you need equipment such as rotary kiln, ball mill, vertical mill, rolling machine , please don't hesitate to contact us.